Earn up to $394.00 PER SALE

+

50% Recurring Across the Entire Sales Funnel!
Creators

Mark Thompson & Matt Callen
Get on the JV
Notification List
Required to qualify for contest prizes
Get Your Affiliate Link
Lifetime Commisions, 1-Click Upsell, Custom Checkout Page
Watch as Provely Adds Social Proof onto any Page in Under 60 Seconds!
Front End
$97/ unlimited domains
OTO 1
$17/mo
$27/mo
Agency + Remove Branding Upgrade
OTO 2
$97
KickstartVault.com (1 Volume)
$197
KickstartVault.com (All 4 Volumes)
Subject: I LOVE this conversion tool!
Subject: The ultimate conversion tool?
Subject: Meet Provely. (Charter access OPENED)
As marketers. As Entrepreneurs. As online business owners.
…we live and die by our conversions.
Maximizing conversions helps to…
Increase the average transaction value.
Boost earnings per click.
Drive down ad budgets and expenses.
Ultimately generate more leads and sales.
So what if there was a simple HACK that took you
less than 3 minutes to implement that has proven to
boost conversion rates by over 250%?
Meet Provely.
Provely is the ultimate conversion tool. [INSERT LINK]
Leveraging social proof and the psychological trigger
of "nobody wants to miss out" or "everybody's doing it"
…is how Provely is instantly boosting conversions for
any offer or landing page.
How it works, is easy.
Step #1: Integrate your lead/sale source.
Step #2: Add a little snippet of code to your page or site.
Step 3: Start displaying eye-popping notification that
creates instant social proof, while encouraging others to
follow along and do the same.
Lead generation optins.
Webinar registrations.
New customer sales.
See a live demo of Provely in action (watch the notifications
come flying in) [INSERT LINK]
For a limited time, Provely is running a special "Charter"
offer that will allow you to use Provely with virtually
no restrictions.
– Create an unlimited number of widgets.
– Install widgets on an unlimited number of personal websites.
– Display your widgets to an unlimited number of visitors.
OH – and even remove the Provely branding from the widgets.
But the charter special is running for only a short time,
which means you need to jump in fast.
After the charter special expires – the price is going
to jump, as well as have restrictions on widgets, sites
and visitors.
Grab your Provely account and start adding social proof
onto all of your sites in less than 3 minutes from now!
[INSERT LINK]
To your success,
NAME
Subject: I'm gonna flash you!
Subject: The "Vegas" effect…
Subject: Why you can't look away…
Ever wonder why people are drawn to the flashy
lights of Las Vegas?
Well there have been studies proving that the
lights and sounds of being in a casino keeps people
engaged and wanting to play MORE.
So why not take that concept online?
You'll see what I mean here <== INSERT LINK
When you see everyone else doing something, it
subconsciously wants you want to join in.
That's exactly what Provely does!
Provely displays a visual and audible notification
on any page of your site and tells your visitors
about others taking ACTION – opting in, making
a sale, registering for a webinar – it adds that infectious
special proof that makes them want to do the same.
Like this…
[INSERT GIF]
It's a simple hack to sky-rocket conversions.
..and it takes only a couple minutes to have up
and running on your website.
Have that same flashy, Vegas-obsessed concept for
your online store or offer.
It's flat out works.
I'm talking 100%, 200% even 300% increases in visitors
taking action.
Don't believe me?
Grab a copy of Provely, install it on your site and
tell me that your conversions don't go up!
You have a full 30-days to see for yourself that its
one of the easiest conversion boosting tools you'll
ever use.
Test-drive it on your site and see how much it impacts
your leads and sales!
==> INSERT LINK
To your success,
NAME
P.S. There is a limited special running right now where
you can get a Charter Account with no restrictions.
Learn more and grab your account before its gone!
==> INSERT LINK
Subject: Add REAL + SIMULATED Social Proof to Any Site…
Subject: [WATCH] 3-Minute Social Proof…
Subject: Add PROOF To Your Site…
Let me ask you a question…
Are you more likely buy something if you notice that
LOADS of others are buying that product?
Are you more likely to hire someone if you see that
other people have hired that person?
Are you more likely to signup for something if you see
TONS of other people who already registered?
Of course you are!
It's that whole "follow the pack" effect.
That's why this new tool called Provely is making so
much noise in the industry.
It adds that "follow the pack" effect to any page
or site in less than 3 minutes!
==> INSERT LINK
[INSERT GIF]
When someone lands on your page – encourage them to
Register, Optin, Purchase – buy showing that others
have/are doing the SAME thing.
Whats really cool is you have flexibility.
Similar to live and simulated webinars, you can display
either real sale/optin notifications OR use the simulation
feature to display simulated notifications – giving your
visitors the push they need to follow through on your
CALL-TO-ACTION.
It's a way to add social proof and personality to
your landing pages, squeeze pages, sales pages, webinar
registration pages and more.
Provely has their widget installed on their sales page.
Take a look at it in action – seeing other Provely
customers who just purchased!
==> INSERT LINK
To your success,
NAME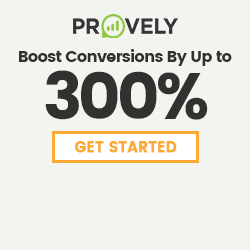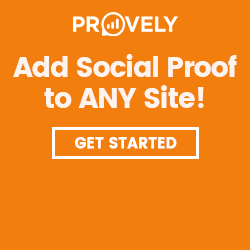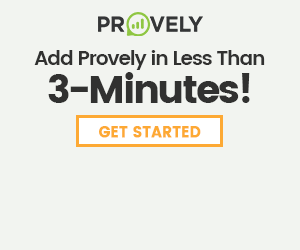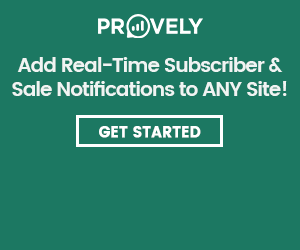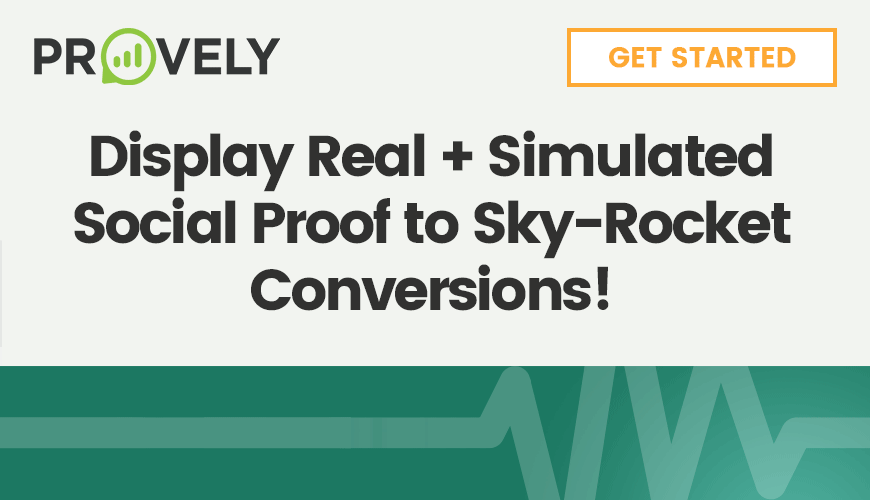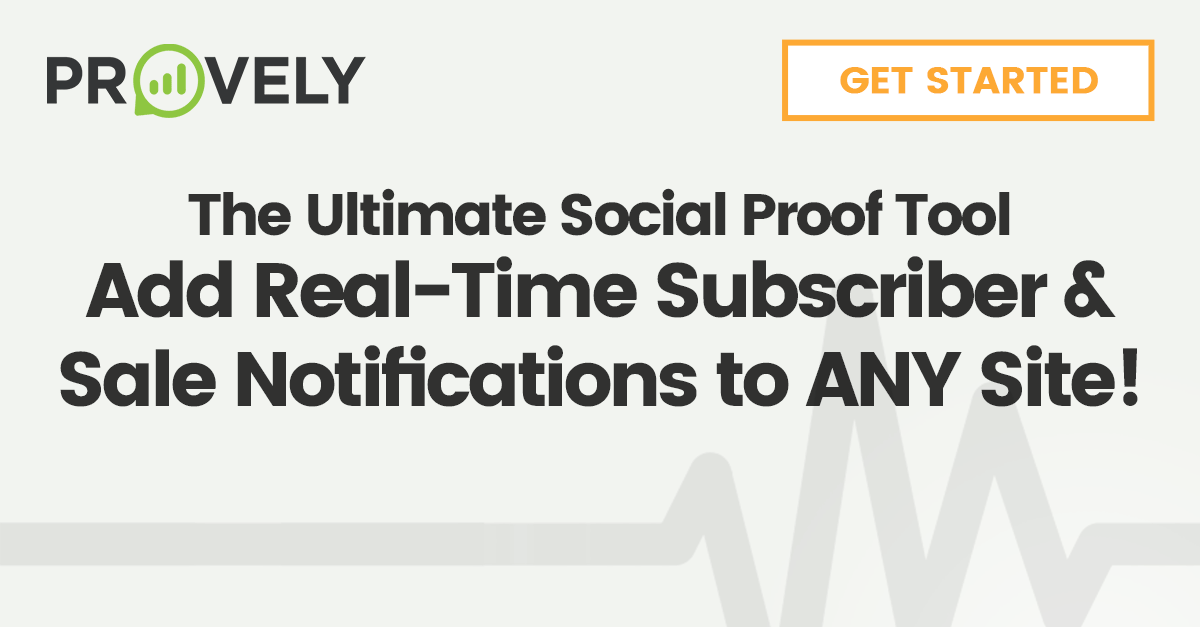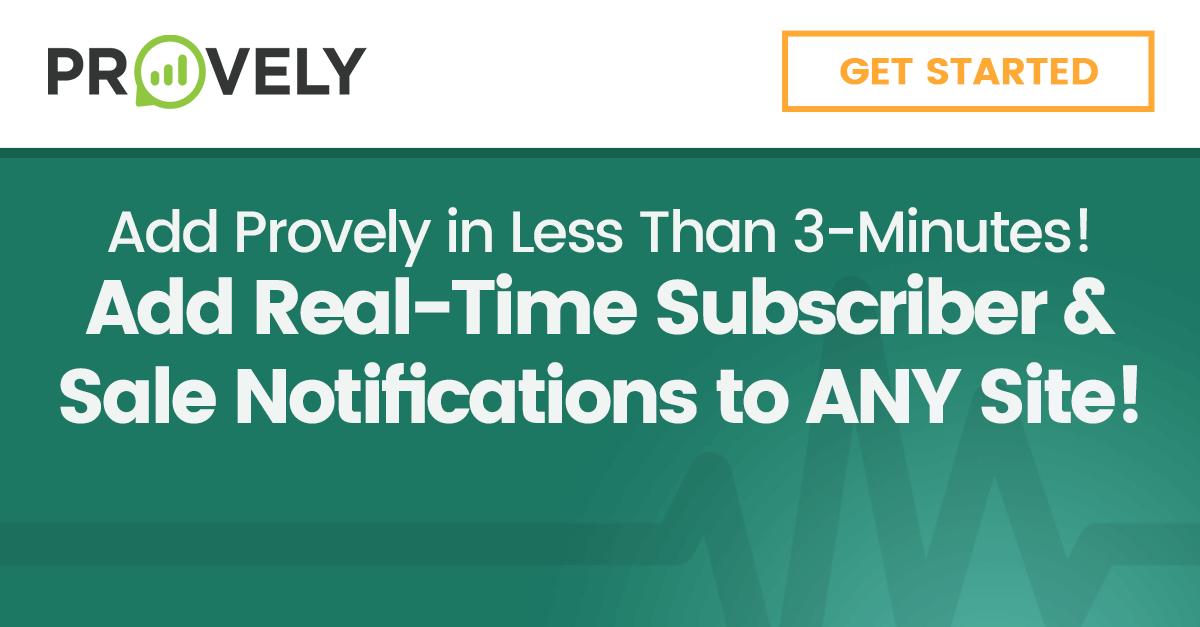 Join Us In One Of The Biggest Launches Of 2017
Get on the JV
Notification List
Required to qualify for contest prizes
Get Your Affiliate Link
Lifetime Commisions, 1-Click Upsell, Custom Checkout Page
Affiliate Terms & Conditions:
Please always adhere to these FTC guidelines when promoting our products and services.
You must agree to our affiliate agreement before promoting Provely.
In addition, you must not use the following promotional methods if approved for this affiliate program. Doing so may result in you being terminated from the affiliate program and forfeiting any outstanding commissions.
1. Sending Spam or using safe lists any kind.
2. Offering cash rebates to people who buy through your affiliate link.
3. Using negative words such as 'scam' in promotional campaign.
4. Please do not misrepresent our product/offer and follow any endorsement rules and regulations that are applicable both in the country where you are based and in the countries from which you are sending website traffic or advertising in.
5. Using cookie stuffing. If you do, you will not get paid any commissions.